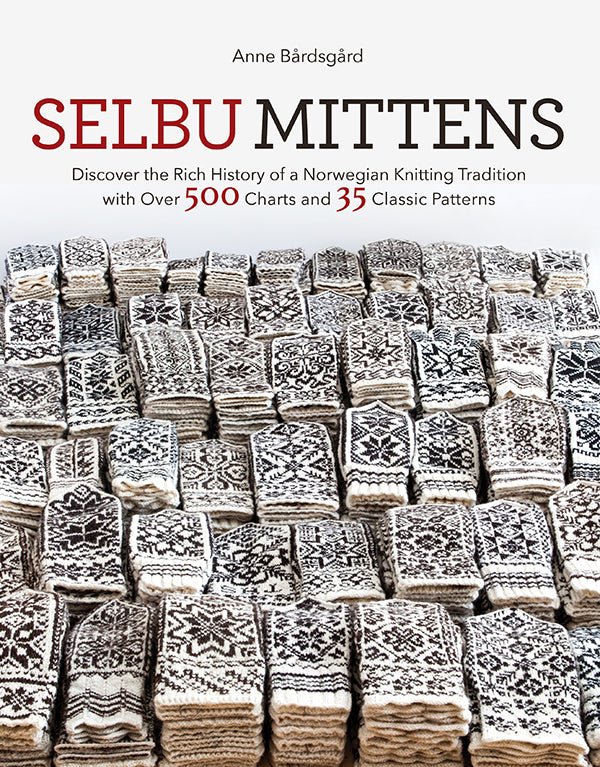 Selbu Mittens
Selbu Mittens by Anne Bårdsgård 
Hardcover, 296 pages
Text in English
596 color photos, 45 black & white photos, 1063 charts
The ultimate compendium for any Norwegian mitten enthusiast, this gorgeous and inspiring resource was produced in conjunction with a one-of-a-kind exhibition of gloves and mittens from Selbu at the Sverresborg Trøndelag Folkemuseum.
A thoroughly researched and illustrated account of the rich history of Selbu patterning—instantly recognizable for its dramatic contrasts and intricate motifs—covers the development of the designs themselves, and the essential role these knitted accessories have played in the cultural and economic development of the Selbu region.
Then, dive into pages upon pages of over 500 colorwork charts, organized according to the source of their inspiration, from classic stars, snowflakes, and flowers to elk, spiders, and coffee beans. Complete patterns are included for 35 mittens and gloves from the original museum collection, accompanied by short biographies of the original designers—or choose from an overflowing selection of motifs for palms, thumbs, cuffs, and even patterned edging techniques for joining around the hand, to create endlessly fascinating combinations.