Allstitch Stitch Markers - XL Rings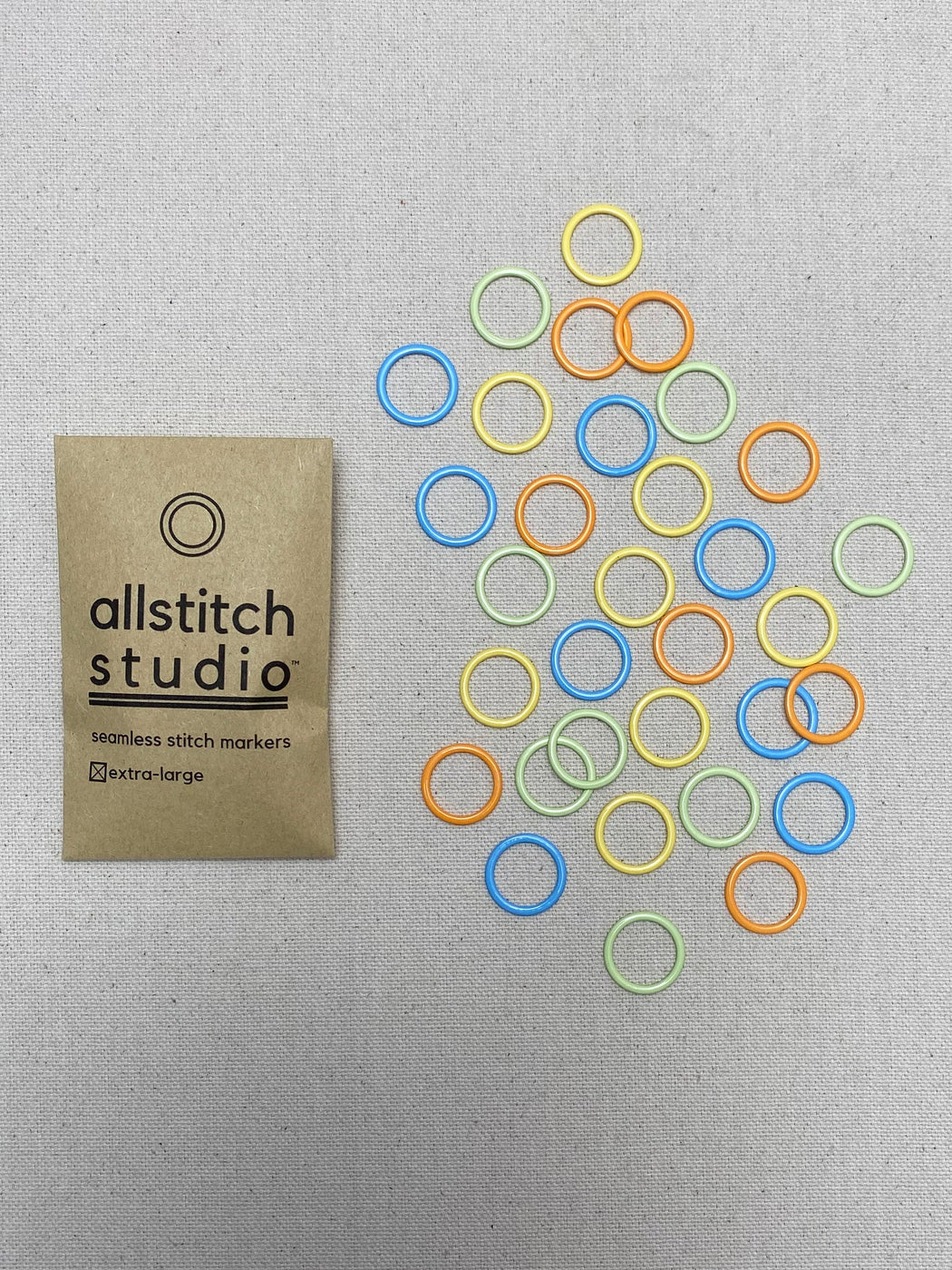 Allstitch Stitch Markers - XL Rings
Stitch markers are the essential tool for knitters. Why not brighten up your knitting with these cute metal stitch markers?
Our extra-large stitch markers are metal with a smooth and seamless coating, so they will never snag your yarn. Each set includes 32 stitch markers that fit large knitting needles up to size US #17 (12mm). Perfect for knitters who love bulky yarn and large needles!
Whether you are knitting in the round, marking your pattern changes, or counting your stitches, we think you're going to enjoy working with these handy knitting notions from Allstitch Studio.